Financing Your New Air Conditioning or Heating Equipment Purchase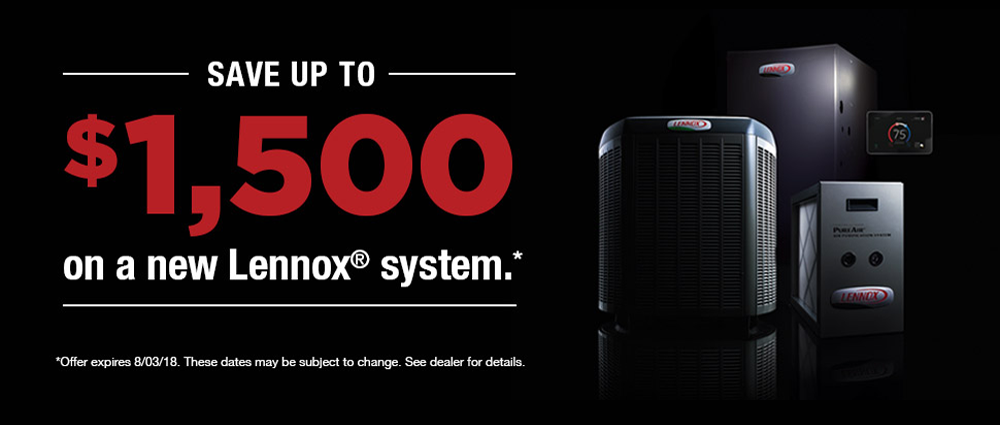 *Some restrictions apply. System rebate offers range from $100-$1,200. Rebate offer is valid June 25, 2018 through August 3, 2018 with the purchase of qualifying Lennox products. Cannot be combined with any other offer. Additional add-on rebates for iComfort® S30 Thermostat, iHarmony® Zoning System and Pure Air™ Air Purification System valid with a qualifying system purchase only. See your participating Lennox dealer for complete details. ©2018 Lennox Industries Inc. Lennox Dealers are independently owned and operated businesses.
†Efficiency claim based on comparison of air conditioning and heat pump products' SEER as published in AHRI (January 2015). Actual system combination efficiency may vary; consult AHRI for exact system efficiencies. Precision claim based on the cooling capacity range of the XC/XP25-036 units as compared to equivalent-sized competitive variable capacity compressor units.